Why trust Linscott Photography with your Wedding?
This is not our first rodeo! We've shot tons of weddings.
We've got a BA photography degree under our belts.
We are totally comfortable directing groups.
We create the trendy shots and pose the timeless.
Your investment increases in value each year.
We love each other a lot so we work great together.
Our approach is both artistic and photojournalistic.
We've got a ton of pro gear and backups to our backups.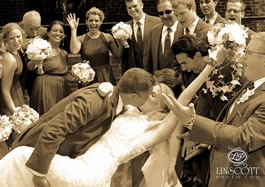 The only thing that will remain after your wedding day is your photos. The cake and flowers will be gone, the DJ will be somewhere else and even the facility you used will be rented by someone else. The tuxes will be returned and your dress will hang in a bag. It will be your photographs that trigger the memories of the day. Your pictures will bring back the laughs and the music.
Timeless pieces of art
We believe your photographs are one of the most important parts of your wedding. Our goal is to transport you back to your wedding day each time you see your photos.
With top-quality albums, professionally-printed books, canvas art that will last for ages and prints made with the best inks and papers, we work hard to make sure your investment increases in value over time.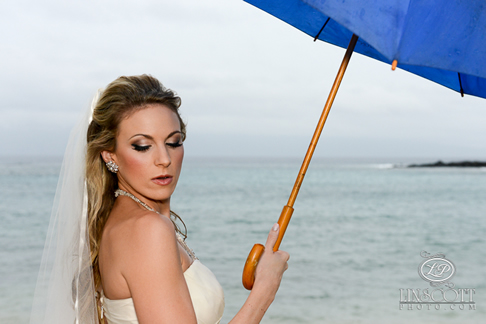 A true view of our work
Every photographer is able to provide a "best of" gallery of their work but that isnt always a good indicator of the overall quality of their work. We let you see complete galleries of some recent clients without major edits so you can be confident in our quality. Narrowing down your favorite photos be a challenge if you trust us to shoot your wedding because you will have so many to choose from.
True professionals
We are members of Professional Photographers of America and the Maine Professional Photographers Association. Linscott Photography is fully insured and has all the equipment needed, including backup cameras, to make sure your day is preserved.
Do you only want the digital files?
Trust us, you don't want "just the files." Top professionals shoot in RAW format, not the JPG format you are used to. This gives us the ability to have a digital negative that we can make a range of adjustments to when producing the final print. Take a look at this example of the original file on left and final edited file on right.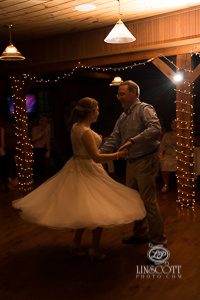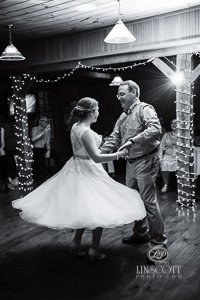 Digital photography has revolutionized the photography world and changed the workflow. It is no longer just a matter of making prints from negatives. Now, for every hour pros spend shooting your wedding they spend 3-5 hours processing it.
After we make adjustments and complete the editing process you will be able to download all the images you want while we get to work designing your showpiece albums and wall art.
There are plenty of shoot, dump and ditch photographers out there. We just can't do that to you. We believe you want stunning images to bring back the memories of your day. Seventy years from now, your great grandkids will have no idea what to do with a DVD or USB stick. Still, you will be able to download files from your gallery after we have edited them.
We love hearing from our brides ...
The best part for me was that I missed so many little details of my wedding until I looked at our gallery. You captured every detail of our day. I knew our wedding was beautiful but you showed us how beautiful. So worth it! Thank you so much! - Rebecca
Thank you for staying in contact, following up, and being readily available to help us. You discovered what we wanted on our day, and produced it with ease and FUN! We had so much fun, and when I look at my pictures, I feel so much joy, and remember it all over again. We are so thrilled with the results, Thank you! Big hugs. Peter & Marissa
I loved working with Scott as our wedding photographer! He was professional, listened and was so easy to work with. He really took the time to listen to what we wanted and our photos reflect that. I've recommended him several times. He is thorough and we were beyond pleased with the final outcome for both out wedding and engagement sessions. Thank you! Brianna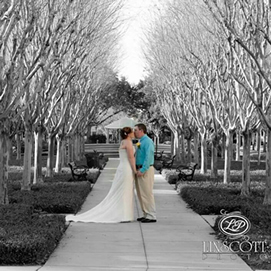 Linscott Photography excelled in professionalism and quality. Poses were simple and natural. All of the scenes we wanted were captured perfectly. Their skill was shown during the rapid change in lighting during our wedding. Using professional lighting equipment, the quality of the pictures did not change when the sun was setting. The finished photos were beautiful. We were more than pleased with the service and results we recieved from Linscott Photography. Sam & Jessica (view their book)
OMG! We love our album. I knew it was going to be nice but I had no idea it was going to be this nice. My mom is going to flip when she sees it. I've seen friends' albums but this album is so much nicer. We love it. Thank you for all you put into it. ~Kristen (view their album)
Scott and Robin are two of the most wonderful people to work with and to get to know! From the first time we sat down with Scott, we were smiling and felt like we had known him forever. Our kids absolutely had a blast for our engagement session and remembered them at the wedding. He is wonderful with communication and envisioning our day as special as we did and truly captured that. We can't say enough wonderful things about this dynamic duo...absolutely love them!
~ Kayla
From our first meeting for our daughter's wedding to after the wedding, Scott and Robin were amazing. The pictures were beautiful, and they handled the entire day with professionalism, and kept everyone calm and on task. Every picture has been creative and wonderful! We can't thank them enough for capturing our day for us! ~Ann
The Linscotts were professional, subtle, and fun to work with. They really take the time to get to know you and get the job done well. The photos are stunning, and the experience was wonderful. I will be looking to use them again in the future. ~Stephanie
They have frozen in time the best day of my life with every special detail: me hugging a dear friend I hadn't seen in a long time, dancing with my best friend's dad, kissing my grandmother goodnight, dancing and the list goes on. They were everywhere, all day, from start to finish and their photos bring the day back to life... ~ Hannah
We hired Linscott Photography to shoot our son's destination wedding in Maui, Hawaii after having gone with "a friend" for our daughter's wedding. She has said many times since that her biggest regret was not having a professional photographer. We were not going to make that mistake again. 
I am sure you can imagine the beauty of a Maui center wedding on the beach, but what you cannot imagine is a wedding during Hurricane Ana on the beach! Yes, fifty friends and family having traveled thousands of miles to the beautiful island of Maui, to stand with our son and his beautiful bride on the beach, umbrellas up and rain and wind adding its own elements of beauty. Those umbrella shots are some of my favorites. Scott and Robin, worked tediously, yet almost unseen, to capture amazing once in a lifetime shots of the bride and groom, kissed by nature's own tears. ~Gail